TOP QUALITY MOBILE BEAUTY SERVICES
At L.A Glamm our professional bridal hair stylists and bridal makeup artists will ensure you look absolutely stunning on your biggest days. From weddings to Quinceañeras, glamour shots to special events, we do complete makeovers on-site, traveling across Southern California and Arizona. Schedule your appointment today, and we'll bring you top-quality service for low cost!
Check Out the Amazing Hair and Makeup Services That We Have To Offer!
We Bring the Bridal Makeup Artist and Bridal Hair Stylist To You!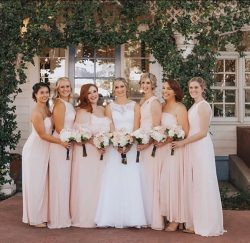 Your wedding is an occasion where you just want to look your absolute best. Before you walk down the aisle on your wedding day, give L.A Glamm a call. We're your bridal hair stylist coming to you to provide complete makeovers, no matter the occasion.
Our bridal makeup artists and bridal hairdressers are well-trained and incredibly talented, and can completely transform your look for your special day. Let us give you classic, subtle makeup for your wedding day. Our makeover abilities include any type of hair and makeup, individualized for your personal style. In additional to weddings, we're also available for Quinceañeras, music videos, glamour shots, special events and much more. And, no matter where you are, we come to you!
Don't waste time or money at a salon when you could get better bridal makeup and hair services for lower prices by calling us! Because we're mobile, we're also available to work wherever you are, saving you the trouble of a trip. We arrive on-time and work fast, leaving you looking amazing, with a look that'll keep people staring. Contact us today and book your appointment. When your wedding pictures come back, and you get to see yourself, we promise you'll adore them!
We're skilled in both bridal hair and bridal makeup, tailoring your look to whatever your situation calls for. Let us leave you looking stunning!

Our bridal styling and makeup services are mobile, meaning we'll come to you for makeovers on-site. We can work on both residential and commercial locales—even outdoors!

We frequently do hair and makeup for weddings, birthdays, Quinceañeras, music videos and more.

We work quickly, tending to every detail. We promise amazing results and a look you'll love—in less time than it takes to go to a salon!

We can do individual bookings or groups—please let us know at the time of booking your appointment.
Look Your Very Best
For bridal hair and makeup that'll knock 'em dead, contact us! We'll come to you, bringing everything necessary to style you for your most important events, leaving you looking stunning!
Proudly Offering Top-quality Bridal Hairstylists And Bridal Makeup Artists At Low Costs In The Following Areas:
Long Beach, CA
Los Angeles County, CA
Malibu, CA
Moorpark, CA
Orange County, CA
Oxnard, CA
Pasadena, CA
Port Hueneme, CA
Riverside County, CA
Santa Barbara County, CA
Santa Barbara, CA
Santa Clarita, CA
Santa Monica, CA
Simi Valley, CA
Thousand Oaks, CA
Torrance, CA
Ventura County, CA
Ventura, CA
Westlake Village, CA